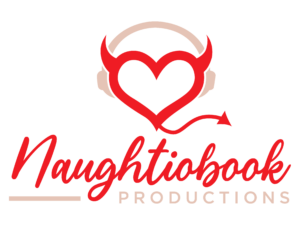 Transforming naughty books....into Naughtiobooks
CREATING AUDIOBOOKS DOESN'T HAVE TO BE HARD....UNLESS YOU
WANT
IT TO BE
Naughtiobook Productions is a premium, full-service audio production company specializing in LGBTQ+ romance and erotica. Our list of talented narrators deliver a tantalizing and sensual experience that is guaranteed to have your audience coming back for more! Our business is your pleasure!
Naughtiobook Productions works with you through every facet of the audiobook process, from casting, to narration and post-production, to distribution to over 35 channels, to marketing your audiobook for maximum sales potential.  Working with Naughtiobooks will guarantee a happy ending!
We take care of casting, recording, editing and proofing, utilizing a pool of talented professionals who are very experienced in erotic fiction. VERY experienced.

We have partnered with Audiobooks Unleashed to give your book the widest possible reach of over 35 different channels. You could say we get around!
We offer multiple tiers for marketing your book to the masses. From social media & campaigns to paid book promotions and more! We will absolutely put out for you!